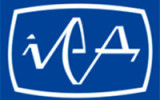 Institute of Electrodynamics of NAS of Ukraine: http://ied.org.ua/en/
The Institute of Electrodynamics was created in 1947 (initially was named as the Institute of Electrical Engineering) on the basis of the Institute of Energy. The Institute of Electrodynamics is the part of the Department of Physical-Technical Problems of Power Engineering of National Academy of Sciences of Ukraine. The main scientific directions of the Institute are:
• transformation and stabilization of electromagnetic energy parameters;
• increasing of the efficiency and reliability of electromechanical energy conversion processes;
• analysis, optimization and automation of the regimes of electrical systems and their components;
• information and measuring systems and metrological support in power engineering.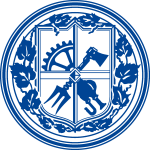 National Technical University of Ukraine "Kyiv Polytechnic Institute": http://kpi.ua/en/
The National Technical University of Ukraine "Kyiv Polytechnic Institute" (NTUU KPI or KPI) was founded in 1898. Today KPI is the largest educational and scientific centre of Ukraine. It combines educational, scientific and innovation potential. KPI is the town, which inhabited by more than 40 thousand of undergraduate and graduate students and near 10 thousand of teachers and scholars. KPI is known in our country and all over the world as the research university implementing new forms of educational and scientific processes, new forms of management of higher education.

IEEE Ukraine Section: http://sites.ieee.org/ukraine/
The IEEE Ukraine Section was founded in 1991 and composed of 11 technical chapters, 5 student branches and GOLD (Young professionals) affinity group. The IEEE Ukraine Section community sponsors many international conferences each year and works actively to improve cooperation among professionals.

Fund Lady Science: http://fel.kpi.ua/ls/index.php/en/
The Fund Lady Science is a voluntary non-political non-government structure. Goal of its activity – protection of social, economic, creative, age, national, cultural, sport and other common interests of fund's member. The Fund helps for the students, PhD students, scientists, and lecturers in creative self-actualization, professional and scientific growth. The Fund collaborates with scientists of National Academy of Sciences of Ukraine, higher education organizations, researchers in Ukraine and worldwide.